OUR STORY
Established in 1987, Ronald McDonald House Charities of the Inland Northwest provides a "home away from home" for critically ill or injured children and their families, offering hope, encouragement and comfort when they need it most.  At any time of day or night, families come to the Ronald McDonald House in search of a place to stay, close to their child receiving medical treatment in Spokane.  We fulfill this need along with meals, laundry facilities, transportation and a compassionate support network of other families to lean on and share their experiences with.  In our 3 years of Keeping Families close, we have provided comfort and support to over 21,000 families!    


THE NEED
Prior to opening the doors of our North Ronald McDonald House in Spokane in March 2020, families were turned away every single day due to lack of available rooms at our 22-room South House.  On average, fourteen families a day were on our waiting list.  These families face difficult decisions as many are unable to pay for a hotel.  Instead, they have to sleep in their cars, sleep in hospital waiting rooms, or leave their hospitalized infant or child to travel home.  More than half face incredible financial hardships due to loss of income(s) and mounting medical bills.  Spokane is the premier medical hub for the Inland Northwest.  Due to growth and advancements in the medical community, increase in pediatric specialists, and the region's population growth, there are more families than ever seeking lodging at our Spokane Family Campus.    

PRE-EXPANSION STATISTICS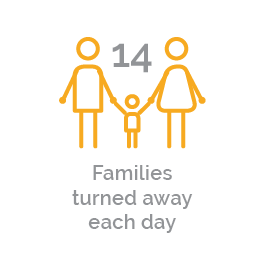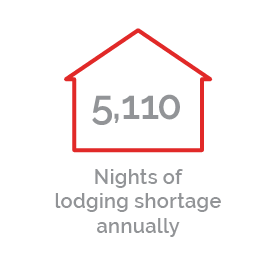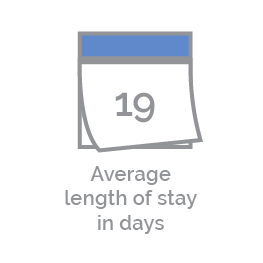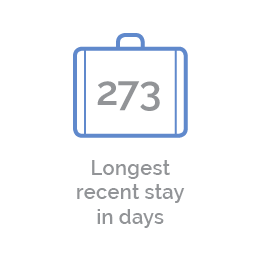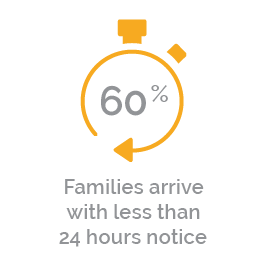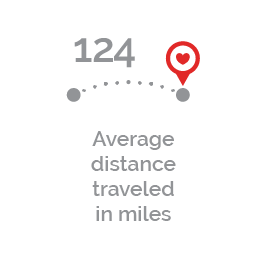 EXPANDED FAMILY CAMPUS
We have a big dream: to never have to say to a family, "I'm sorry, we don't have a room available for you."  In 2018, we began construction on a second Ronald McDonald House in Spokane to more than double our capacity to serve families in crisis.  Located right in the center of Spokane's first-class pediatric medical district, our dream came true when the doors of our second House opened in March 2020.  Our Spokane Family Campus will provide respite, comfort, support and hope to families in our region for many years to come.  
STRONG COMMUNITY PARTNERSHIPS
Partnerships are at the core of Ronald McDonald House Charities.  We are extremely grateful to be chosen as the Official Charity for Bloomsday 2021!  Our Spokane Family Campus expansion is now complete and we have had great success with our fundraising efforts so far.  However, we need a lot more Hope and Love to reach our financial goal for this exciting expansion.  
RMHC INW is thrilled to be partnering with Bloomsday to take care of families during some of the most trying times of their lives.
AMAZING RESULTS
It's remarkable what a $500 donation to RMHC provides for a family during a 2 week stay….